A federal appeals court has ruled that cannabidiol (CBD) is a Schedule I controlled substance. The decision deals a major blow to the U.S. hemp industry, which generated $688 million in product sales in 2016. The ruling sides with the federal Drug Enforcement Administration.
The Monday decision by a 9th Circuit three-judge panel in San Francisco means hemp companies are only allowed to sell CBD where it is legal under state law, reportsthe Hemp Industry Daily.
But the decision also has larger implications. It means that states allowing CBD, even if they don't allow high-THC marijuana sales, are violating federal law. Last week's ruling puts the federal government in an odd position. It considers states which allow CBD sales on an equal footing with states which allow recreational marijuana sales. Many conservative state legislatures tried to avoid contradicting federal law by passing "CBD only" legislation.
The ruling categorizes CBD as a Schedule I substance on the Controlled Substances Act, defined as having "no accepted medical use." Other substances, besides cannabis, classified as Schedule I include heroin, LSD, peyote and MDMA (ecstasy).
CBD producers vowed to fight the decision. "We will be appealing, and we will be funding that appeal," said CEO Michael Brubeck of Centuria Natural Foods, a plaintiff in the case.
Las Vegas-based Centuria grows its own hemp and produces CBD for sale nationwide. The Hemp Industries Association joined Centuria in its court challenge.
Two-Year Battle for Hemp Industry
The case began in 2016, when the DEA issued a "clarifying rule," stating that CBD is an illegal drug because it is a product of marijuana flowers. CBD companies, represented by Denver-based Hoban Law Group, pushed back against that decision. The hemp industry argued that CBD can also be extracted from legal hemp flowers. They pointed out there's no way to tell whether CBD originated from marijuana or from hemp plants.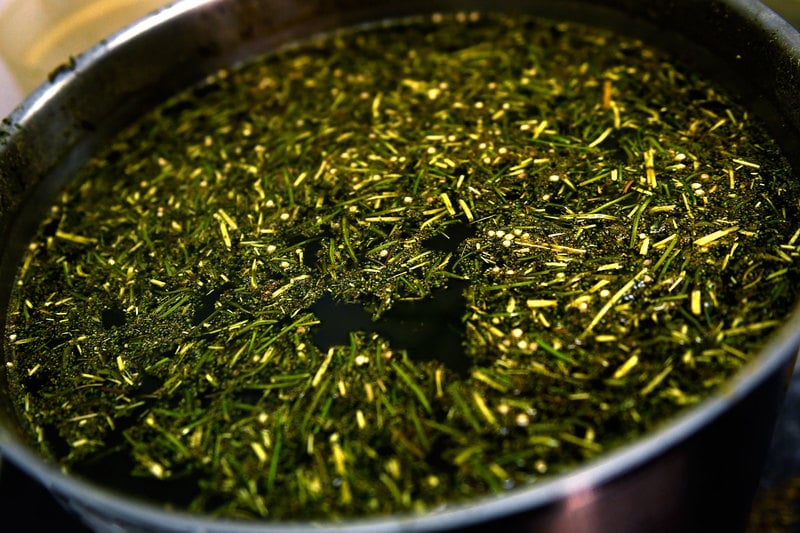 Brubeck, backed by the Hemp Industries Association, argued that the DEA was trying to add a new substance to the Controlled Substances Act. It isn't allowed to do that.
The DEA claimed the extract rule was simply a clarification of existing law. Federal officials said it "makes no substantive change to the government's control of any substance."
The 9th Circuit agreed. It ruled that the DEA was within its authority to clarify CBD as a "marijuana extract."
Hoban attorneys argue the rule could be misinterpreted by federal and local agencies, reports The Denver Post. That could lead to unlawful product seizures. Additionally, it could exert a chilling effect on a multi-billion dollar hemp products industry, according to the attorneys.
CBD Case Could Go to the Supreme Court
The hemp industry plaintiffs now have 45 days to request a second look at the case from the 9th Circuit. That would be the first step towards an appeal.
It wouldn't be surprising if the 9th Circuit once again sides with the DEA. In that eventuality, the hemp industry could appeal the decision to the U.S. Supreme Court.
The decision isn't a total loss, according to Brubeck and a lawyer who worked on the case for the hemp industry. Attorney Garrett Graf noted the court did rule that the 2014 Farm Bill allows states to experiment with hemp policies. That would provide some legal cover to CBD producers if they can prove their products were legally produced under state law.
"We're encouraged that the court found that the Farm Bill is in fact valid," attorney Graff said. "The sky is not falling, based upon this decision."
Graff argues that the DEA rule clarification and CBD production "can coexist for those growing and processing industrial hemp pursuant to the Farm Bill."
"These are all positives that the industry can take as yet another arrow in the quiver of legitimacy," Graff said.